Still Waters is a life-affirming ministry.  We are on the front lines ready to help save lives, and our partnership with YOU (the church) is vital.
When someone finds themselves in a crisis pregnancy, whether single or married, they feel like they are going to drown.  They believe they aren't going to survive.  It's in that moment, they call out to Still Waters for help.
During their moment of desperation, Still Waters provides The Hope and help needed to rescue them from drowning.  However, we need YOU to help us carry them to safety.
YOU are vital to saving their life.  YOU can help them feel safe.  YOU can help clean their wounds.  YOU can help them learn how to properly navigate the waters of their life in the future.
YOU can lead them to Jesus, their Savior and Great Physician.
Help us help them.  We need YOU!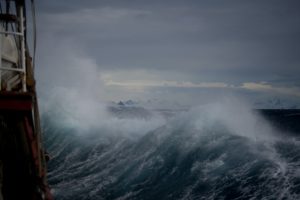 CHURCH LIAISON
Who in your church is passionate about life-saving work?  Ask them to pray about becoming a Church Liaison.  They will keep your church family up-to-date with the happenings and needs at Still Waters.  They will encourage your church family to offer their time and talents to help save lives.

INVITE US TO SPEAK
We love to share about the life-saving work God is doing through Still Waters.  Information or stories can be shared from the pulpit, in small groups, or other special events.  This is a great way to get your church excited about being the hands and feet of Jesus.

GIVE FINANCIALLY
Without financial support from ministry friends like you, Still Waters cannot serve in the capacity that we do.  Please help us fight the good fight for life.  You can partner with us in any of the following ways:
Love Offering
Missions Budget (annual or monthly)
Participate in our fundraisers (see Event Page for more details)

SANCTITY OF HUMAN LIFE (SOHL) SUNDAY
SOHL Sunday is held on the Sunday in January that falls closest to the day on which the Roe v. Wade and Doe v. Bolton decisions were handed down by the U.S. Supreme Court to legalize Abortion.
Churches all over the United States participate in SOHL to support life-affirming organizations like Still Waters.  Let us know if your church would like to support Still Waters in any of the following ways on the next SOHL Sunday:
Ministry Introduction (in person or video)
Real Testimony
Speak to your Congregation | Small Groups | Youth Group
Love Offering Collection
You can contact us at 972-932-HELP (4357) or info@stillwatersps23.com.