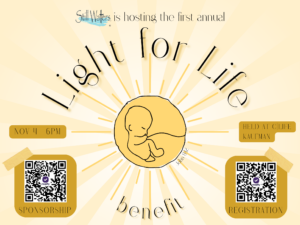 1st Annual Light For Life Benefit
Saturday, November 4, 2023
6:00pm at cLife Kaufman
We are excited about the amazing things happening at Still Waters and are grateful to our ministry partners who make it possible.  Join us this evening to learn about our future and how you can join us in the journey.

To register, click here!   |    To be a Sponsor, click here!