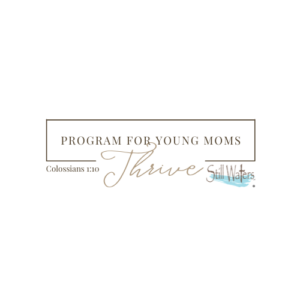 THRIVE
… a program for young moms
Thrive is a program for young moms who have either graduated Chosen or already have a good foundation of motherhood, but want to be encouraged and learn how to thrive as a young woman and mother.
This program offers Bible Studies, guest speakers and workshops specific to the needs of the group.  Thrive is led by adult women who have had the same, if not, similar life experiences.