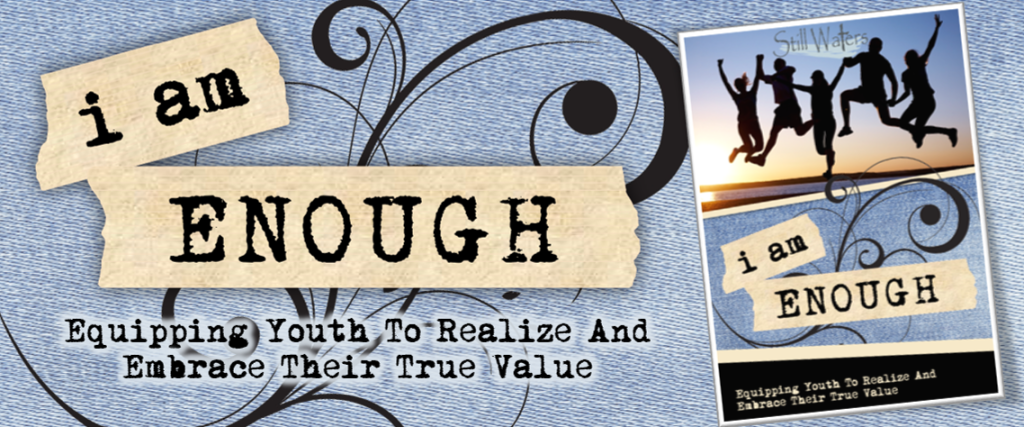 "i am ENOUGH" is a unique, one-of-a-kind character development program offered to public/private schools for 6th – 8th grade students.  It is an amazing, life-changing program that provides thought-provoking material on self-worth, purpose and integrity.
Middle school students who participate in the i am ENOUGH program not only learn their value and purpose, but they also begin to see themselves differently.  While attending i am ENOUGH sessions, "light bulb moments" occur.  Students become confident tweens / teens who are empowered to make positive choices.
"i am ENOUGH" includes 4 sessions in each program; totaling 24 sessions in all.
GIRL PROGRAMS
6th Grade:  Gem On A Journey
7th Grade:  You Are A Gem
8th Grade:  Diamond In The Rough

BOY PROGRAMS

6th Grade:  Man Up
7th Grade:  Give Up
8th Grade:  Stand Up
To learn more about the i am ENOUGH school program, you can browse the i am ENOUGH section of this website or contact us directly at 972-932-HELP (4357) or info@stillwatersps23.com.