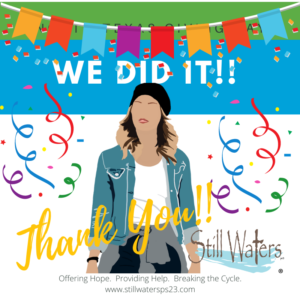 2021 North Texas Giving Day
Thursday, September 23rd

Thanks to ministry friends like you, we were able to exceed our goal of $20,000!  From the bottom of our hearts…. thank YOU!!

A special thank you to our ministry friends who helped with a matching grant.  Without YOU, we would not have been able to do this.  Thank you to Robert Dobbs and an Anonymous friend.  We are so grateful for y'all!!